Testing machine

Testing machine
Testing equipments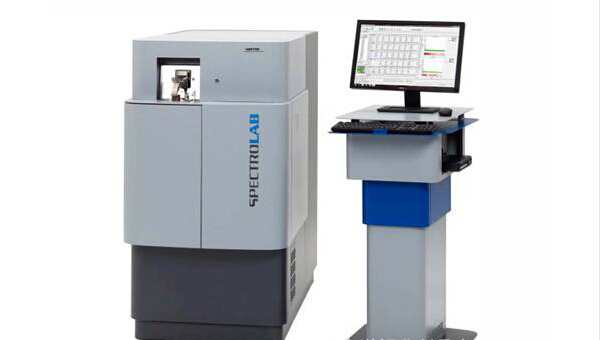 1.Solder paste testing machine
The solder paste testing machine provides the ultimate in flexibility, with the choice of two sensor technologies: The SP3D with laser-based sensor technology and using structured white light interferometry sensor technology. On-board SPC, custom data reports, auto-scripting, simply to use interface and class leading GR&R tests the metal compositions for different types of solders pastes.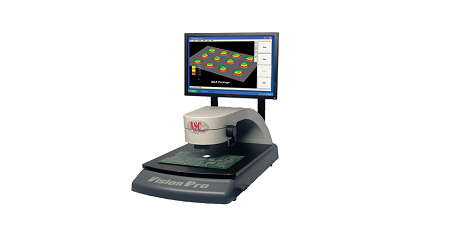 System Features:
· Attractive Space saving Design
· Best in Class Gage R&R
· Measure Height, Area, Volume
· SPC Run Charts/Data Reports
· 3D - Qualitative Analysis
· Service Free USB Interface
· ZERO Cost Online Training
System Includes:
· Windows® XP / Window 7
· Large ESD Safe Work Surface
· One -Year, End User Warranty
· High Resolution CCD Camera
· Dell® PC / 19" LCD Monitor
· Optional Manual X-Y Stage
· Optional NIST Calibration Tool
2.Digital scope
The Digital Scope includes plug-and-play to any computer system, a Multiply Image tool for image enhancement and clarity, and a Measurement tool for shapes such as line, circle, angle, center point, and arc. It works with a variety of lenses and lighting which are fully controllable. It is also networkable with multiple digital scopes.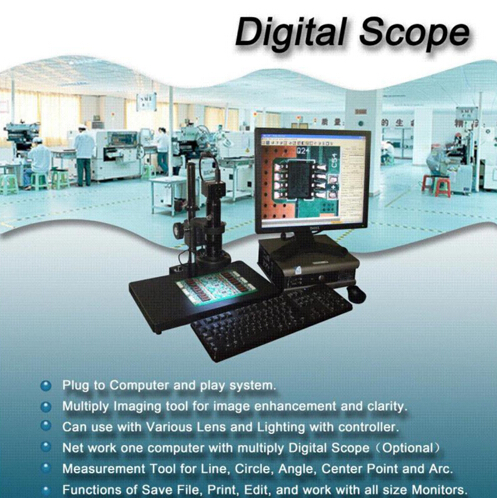 3.Direct Reading Spectromete
can divide the metal impurity of solder,permanent magnet and other metal alloy products,e.g. A1、Ag、Cu、Fe、Bi...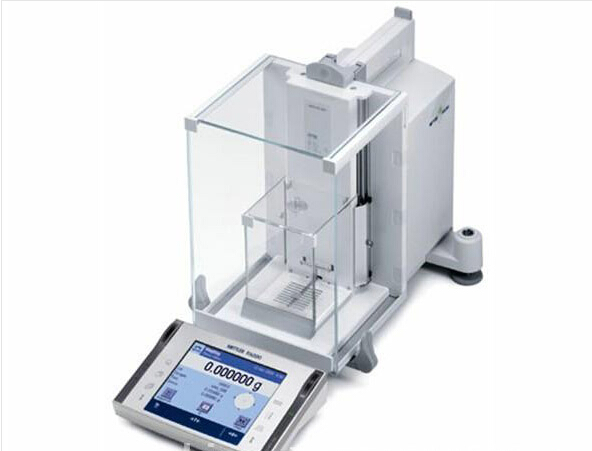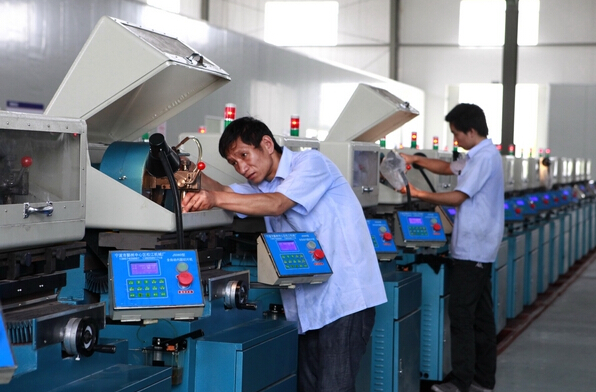 Permanent magnet testing quipments