PRODUCTS

Epibond Surface Mount Adhesives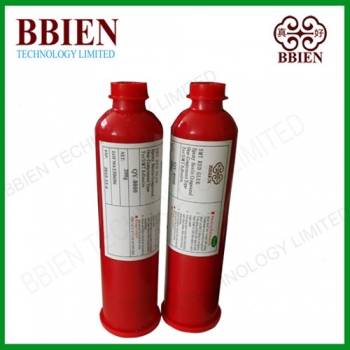 Epibond Surface Mount Adhesives
Epibond Surface Mount Adhesives also called Red viscous gel or resin SMT adhesive,can be removed from a printed circuit board by heating the board to approximately 80C (176F to 185oF). When the temperature of the surface mount component.
Epibond®epoxy surface mount adhesives are formulated to meet the exacting performance and quality requirements
of printed circuit board manufacturers. These versatile adhesives feature a unique combination of physical
characteristics including:
Consistent, high dot profile
Good green strength
Fast curing
Nine-month shelf life at (2 to 8)oC/ (36 to 46)oF
Resists slumping and stringing with high (>6.0) thixotropic index
Epibond Surface Mount Adhesives in clude Dispensing and Frictioning two kinds of techniques.
We make 100g 200g or 300g per syringe packing.
surface mount adhesives offer excellent performance for all SMT surface mount printing print and dispensing applications.
·
Consistent high-dot profile and fast curing.
· Room temperature stability, 6-month room temperature shelf life.
· Non slumping and non stringing.
· Dispense, print and pin transfer application.
· High-visibility red or yellow options.
· Screen printable with BBIEN® CUT laser stencils to SMD adhesive guidelines.
Other characteristics
1. Much lower temperature curing is aimed at amd is practically possible.
2. Very good stable curing shapes without stringing and slumping are achieved at super high speed dispensing and very amall dots.
3. stable adhesive strength can be obtained with a variety of SMD.
4. Long-term preservation stability is expected.
5. High heat-resistivity and excellent electric properties are possessed.
6. Usable for screen printing.