PRODUCTS

100g and 10CC no clean lead free BGA tacky paste flux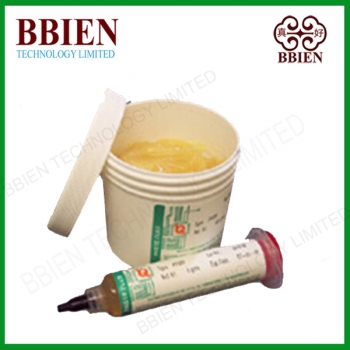 100g and 10CC no clean lead free BGA tacky paste flux
SHENZHEN BBIEN TECHNOLOGY LIMITED supplies100g per jar or 10CC per syringe no clean lead free BGA tacky paste flux;we have BGA flux,tacky paste flux,no clean paste flux,lead free tacky paste flux.It match with solder wire used together.
BBIEN lead free tacky paste flux is formulated to meet the exacting performance and quality requirements of printed circuit board manufacturers. These versatile adhesives feature a unique combination of physical characteristics including:
Consistent, high dot profile
Good green strength
Fast curing
Six-month shelf life at 68°F (20°C) room temperature
Nine-month shelf life at 32°F (0°C)
Resists slumping and stringing with high (>6.0) thixotropic index
Meets IPC-SM-817 Requiements
Performance characterisitic:
Compatible with Lead Free alloys such as
· Reflow-able with peak temperatures up to 270 °C
· Reflow-able in air and nitrogen
· Bright shiny soldered joints with clear residues
· Aggressive flux on various substrates such as
OSP-Cu, Immersion finishes and ENIG
· Clear non-tacky residues
· High tack to minimize skewing of components
· Low voiding
· Stencil Life of 8+ hours (process dependent)
· Classified as ROL0 per J-STD-004
· Compliant to Bellcore GR-78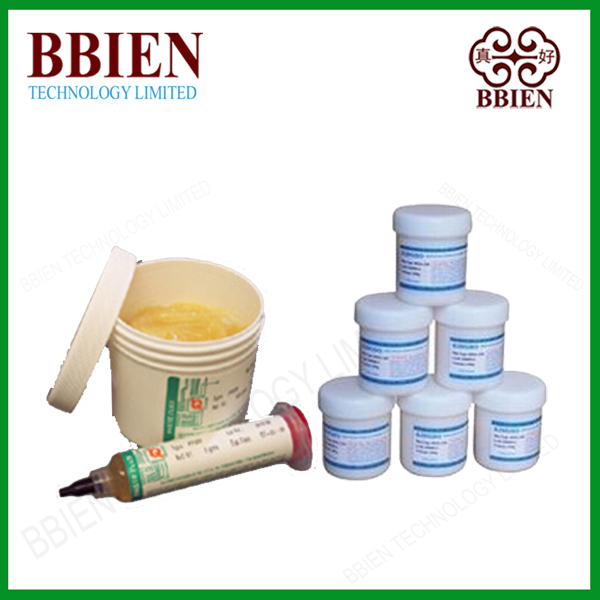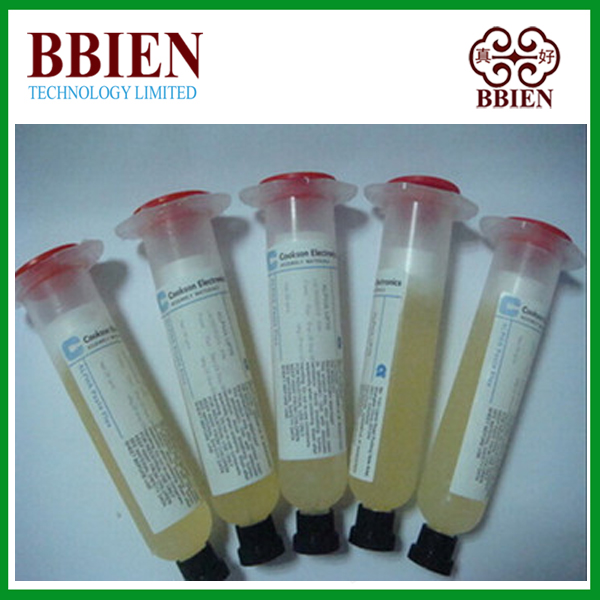 Cleaning:
TF LF-01 Tacky paste fluxis a no-clean chemistry. The residues do not need to be removed for typical applications. If
residue removal is required, call our Technical Support.