PRODUCTS

Low temperature Bi series powder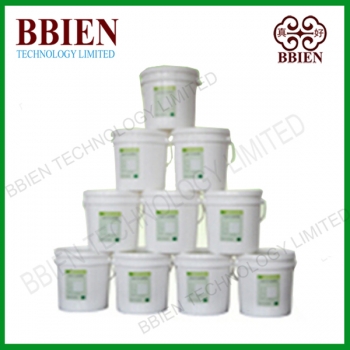 Low temperature Bi series powder
Low temperature Bi/bismuth series powder of Sn42Bi58,Sn64Bi35Ag1 and Sn64.7Bi35Ag0.3 Sn-Bi powder,Sn-Bi-Ag solder powder
BBIEN's Bi series solder powder as follow
| | | | | |
| --- | --- | --- | --- | --- |
| SN | Alloy Brand | Solidus Temperature | Liquidus Temperature | Density g/cm3 |
| 1 | Sn42Bi58 | 139 | 139 | 8.8 |
| 2 | Sn64Bi35Ag1 | 151 | 172 | 8.2 |
| 3 | Sn64.7Bi35Ag0.3 | 151-152 | 172-173 | 8.1 |
| 4 | Sn42Bi57.7Ag0.3 | 143-152 | 152-165 | 8.3 |
BBIEN supply Low temperature Bi/bismuth series powder of Sn42Bi58,Sn64Bi35Ag1 and Sn64.7Bi35Ag0.3 Sn-Bi powder,Sn-Bi-Ag solder powder.

1.The welding powder is ball shaped,the dark part is a tin rich area and the light part is a lead rich area.The pictures show the good sphericity, homogenous alloy composition and smooth surface of the product.

2.Particle size classification and final typing technology enables stable particle size of the product provided to customers.

3. Low oxygen content
Oxygen content is strictly controlled during production and packing of allalloy welding powder.Leco oxygen determinator is adopted to determine the surface oxygen content and chemical assay is adopted to determine the total oxygen content.

4.Advanced powder classification and collection technology enables Type 2-Type 3 alloy welding powder free of powder smaller than 20um.