PRODUCTS

type6,type7 Sn96.5Ag3.0Cu0.5 silver solder powder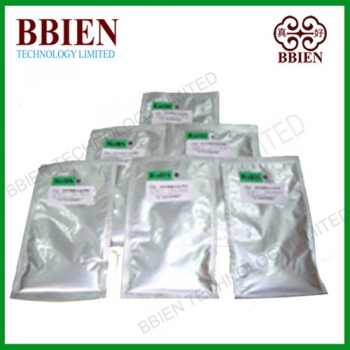 type6,type7 Sn96.5Ag3.0Cu0.5 silver solder powder
Our BBIENTechnology allows us to produce perfectly sized, low oxide solder powders.
All BBIEN solder powders are atomized in a controlled atmosphere to minimize oxygen content.BBIEN's proprietary separation process ensures perfectly sized powder without surface damage. The particle size distributions exceed the specification and contain no fines below 15 microns (Types 2.3,3,4,5.6.7).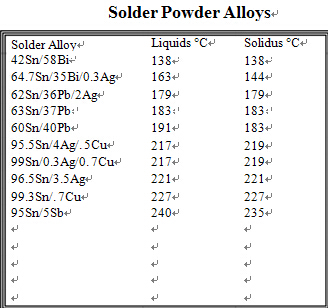 Powder Size
Powders are divided into six or senven particle type with the finer powder represented by higher numbers. Table 1 also includes the customary designation of powders by mesh sizes of the sieves used to sort the particles according to ASTM B-214 Test Method 1

1.The welding powder is ball shaped,the dark part is a tin rich area and the light part is a lead rich area.The pictures show the good sphericity, homogenous alloy composition and smooth surface of the product.

2.Particle size classification and final typing technology enables stable particle size of the product provided to customers.

3. Low oxygen content
Oxygen content is strictly controlled during production and packing of allalloy welding powder.Leco oxygen determinator is adopted to determine the surface oxygen content and chemical assay is adopted to determine the total oxygen content.

4.Advanced powder classification and collection technology enables Type 2-Type 3 alloy welding powder free of powder smaller than 20um.